To them you are a number, to us your are a
neighbor.
Download your FREE Guide to Customer Service to learn how your business can receive not only accurate and compliant payroll, but superior customer service.
World Class Customer Service
At Paper Trails, our top priority is providing world class customer service to our clients. We treat our clients like a neighbor, not a number. Any payroll provider can pay your employees, track employee time, or manage employee benefits. But, at Paper Trails, our team is ready to answer your call, respond to your email, and provide the training you need to succeed in this ever-changing world.
Our FREE guide will provide insights to not only the basics of our customer service model, but all of the extra, small things that make our service stand out above the rest.
Customer service never went away...it came here.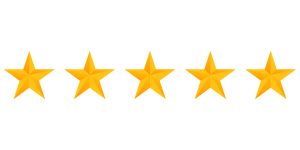 "We love Paper Trails! Such speedy and personalized service, and everyone who works there is incredibly helpful and knowledgeable. We switched to a large national payroll company for one year, and it was the worst decision. As soon as that year was up, we RAN back to Paper Trails. Look no further!!"
We RESPOND to your emails.
We ANTICIPATE your questions.
We PROVIDE you resources.
We PREVENT your headaches.
We PROTECT your business.
Paper Trails was founded in 2004 to relieve small businesses' financial preparation headaches and to allow you to work smarter no matter your size. While human resource management and payroll can be stressful, we are here to help run your business and to give you the time to do what you want to do – work your business! We will be that dedicated resource that your business needs to help you navigate this ever-changing world.
We are a local small business without an 800 number that consists of a team of fun and local experts purveying convenient, high tech, compliant services. We live, work and party right here in the southern Maine community, so when a question or need arises, we are right around the corner! From running payroll, to bookkeeping and benefit administration, Paper Trails allows you to handle the work, while we handle the paperwork

You handle the work. We'll handle the paperwork.
We'll stay in the weeds to manage your payroll, Human Resources, and compliance needs.