Payroll & HR to help your business grow
Personalized Human Capital Management solutions to assist your growing business maintain its' infrastructure, navigate government regulations, and improve its' financial health.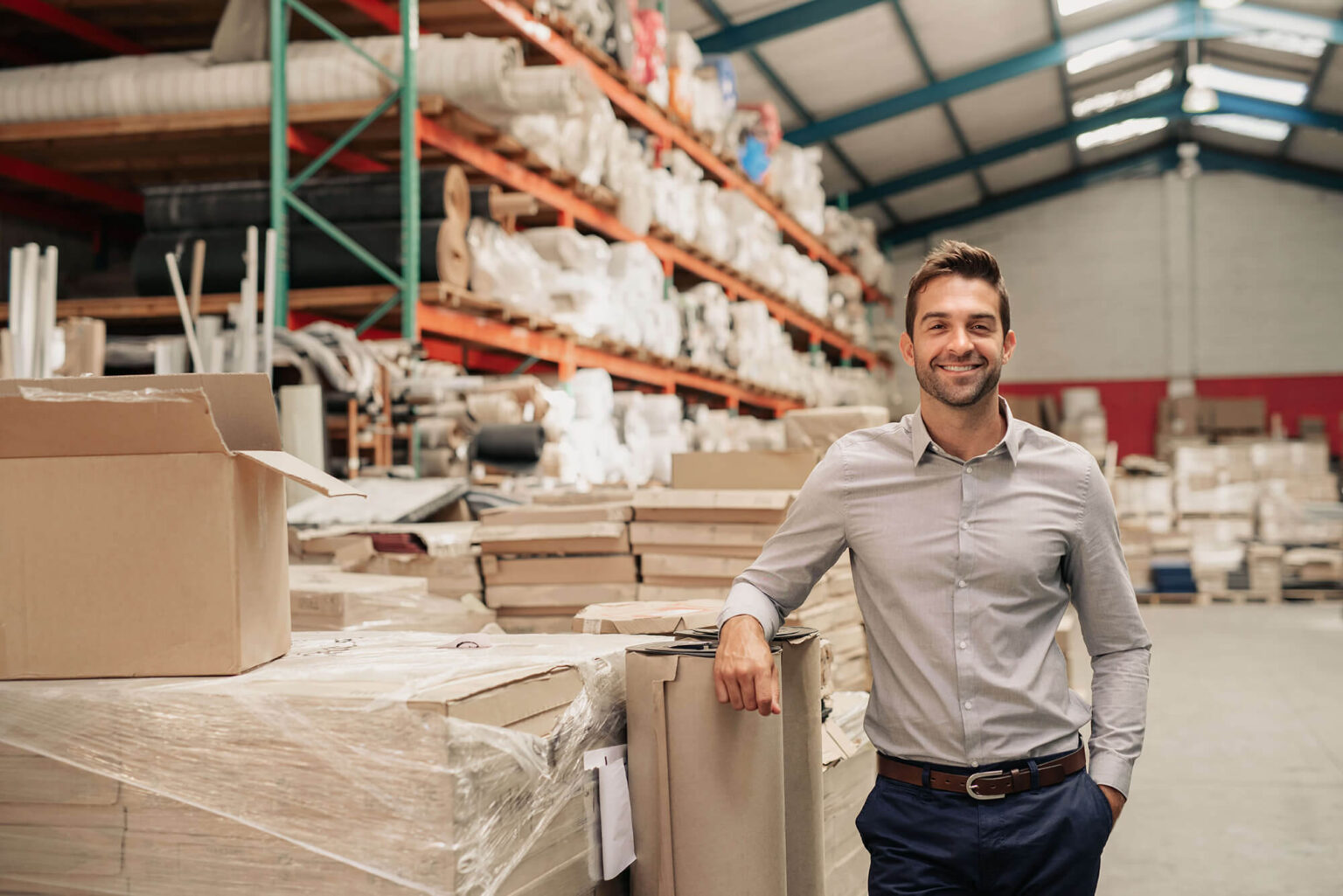 Growing a business comes with additional payroll and human resource responsibilities.

Growing and large businesses with more than 100 employees need a cloud-based Human Capital Management solution that offers convenience, reliability, and security. We offer a system that allows businesses to fully integrate all of the HR compliance issues that come with scaling a business. From adhering to additional labor laws to working through employee needs, we are here to help your business thrive.
By further integrating your payroll with our comprehensive HCM platform, you not only save your employees valuable time and frustration, but save your business money. Our full suite of HR tools and services allow large companies to not worry about running the business and gives them the freedom do what they do best – working the business.
In addition to our payroll services, larger businesses can take advantage of the following:
isolved Attract & Hire can scale your team quickly, source remote candidates, or reach diverse talent. Integrated onboarding keeps the process manageable and stressfree.
Applicant tracking for simple recruitment and hiring
Post open positions online, review applications, schedule interviews, and send job offers—all on one platform.
Full collaboration of the hiring team
Provides access controls, candidate notes and ratings, sharing and other tools to enable collaboration for the full hiring team throughout the process.
Paperless employee onboarding
Save time and resources and ditch the heavy onboarding packet. Payroll information and tax documents are completed online so employees can begin working and tracking time on day one.
E-Verify integration
Use the E-Verify online system to check employee eligibility to work in the U.S.
Performance management & employee reviews
Streamline the performance review process. Create positions and competencies, set approval tiers, invite managers to collaborate, and track the status of reviews—all online.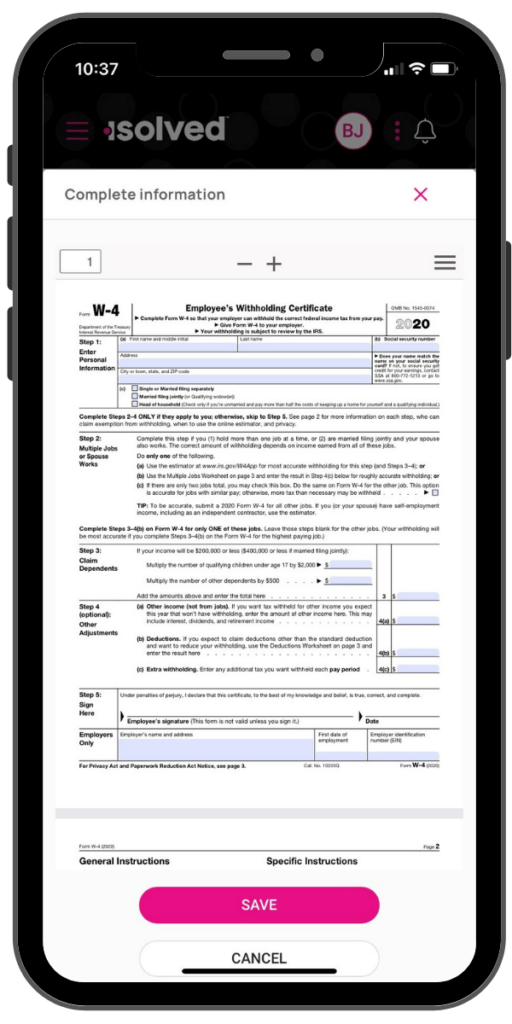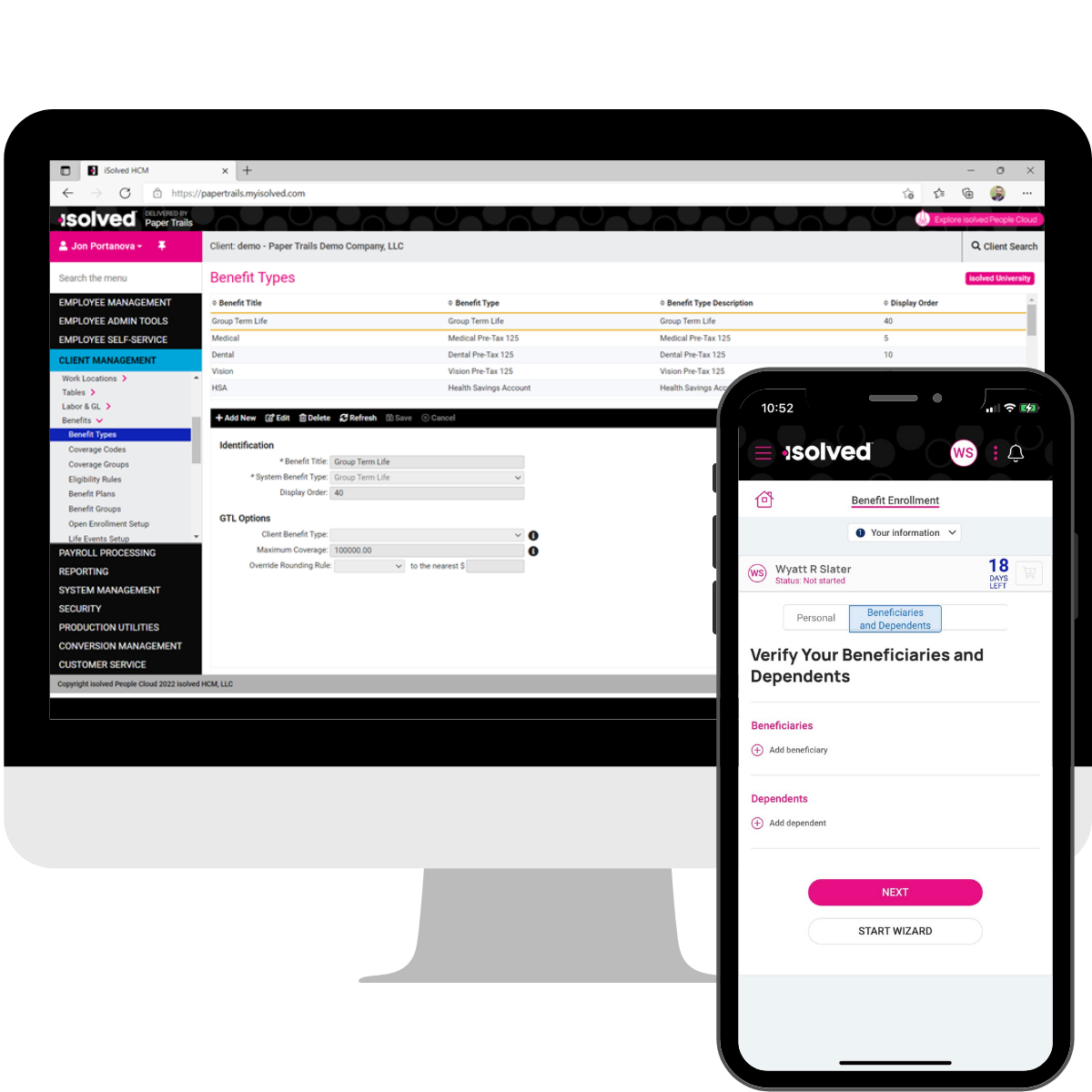 Employees save time and managers reduce headaches of the benefit enrollment and management process with integrated online solutions that are simple to navigate and maintain compliance.
Customized benefits build-out within the system
From health & dental insurance to retirement and life insurance, all benefits plans can be built with costs, eligibility, and benefits right into the system.
User-friendly, online open enrollment
Employees can access available benefits and fill out applications for benefits enrollment all online.
Customized reporting or direct integration with your benefits carrier
Once approved, benefits enrollments can be compiled in a customized report or sent to your benefits carrier via a direct carrier feed for administrative ease.
Affordable Care Act tracking & reporting
Businesses with over 50 employees need to adhere to ACA guidelines. We offer complete compliance tracking for ACA eligibility, tracking and year-end reporting.
Enable employees to submit expense reimbursement requests according to your company expense policy with automated approvals and payout via weekly payroll.
Integrated expense to payroll process
Expenses automatically flow directly to payroll after approval for employee reimbursement reducing manual entry and errors.
Faster employee reimbursement
Minimize the time between incurred expense and reimbursement to the employee by empowering employees to manage and track their own expenditures from a system that can be accessed from anywhere.
Enhanced policy compliance and reporting
Require expenses to have a digital receipt and all pertinent information in one centralized location to manage expenses accurately and stay compliant.
General Ledger integration
Expense allocation will allow for reimbursements to go from entry to General Ledger (GL) without intervention.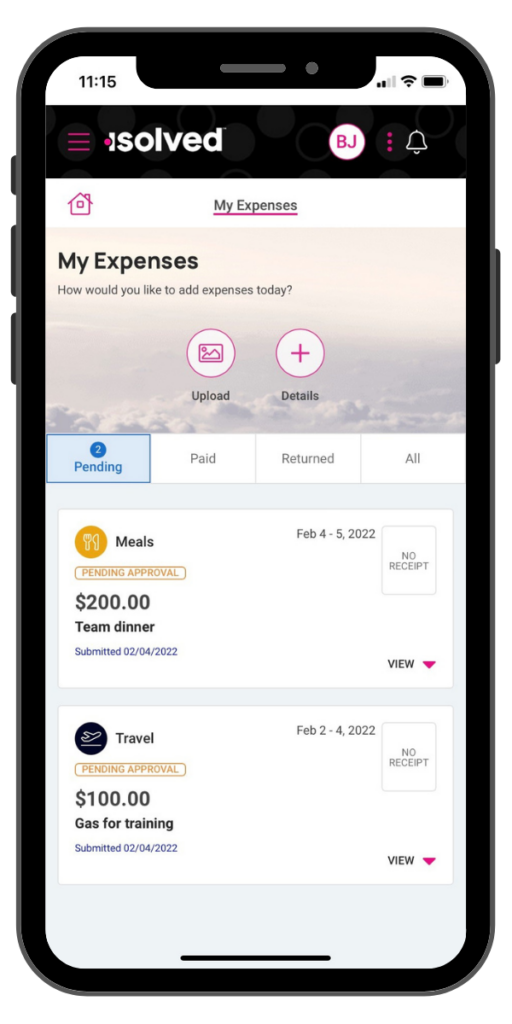 Human Resource Management & Compliance
Growing businesses need to be manage a large number of employees and keep their infrastructure in tact. Provide your HR staff with the tools needed to allow your business to thrive!
Comprehensive HR answer center
HR templates, policies, and handbooks fit to your needs, and on-call HR experts are available.
Departments & teams
Deploy, shuffle and re-assign employees quickly and easily. Visibility into team performance, costs and engagement are essential so that informed decisions can be made rapidly and allows large organizations to learn, react and improve team output efficiently.
HR equipment, education, certifications, and license tracking
Complete records of employee licenses, certifications, education & training, emergency contacts, and company-owned equipment.
Manager/Supervisor Access
Managers and supervisors can be given as much or as little access to employee & HR data as desired.
Flexible system that grows with you
Scale, adjust, customize and deploy any aspect of the HCM platform with ease.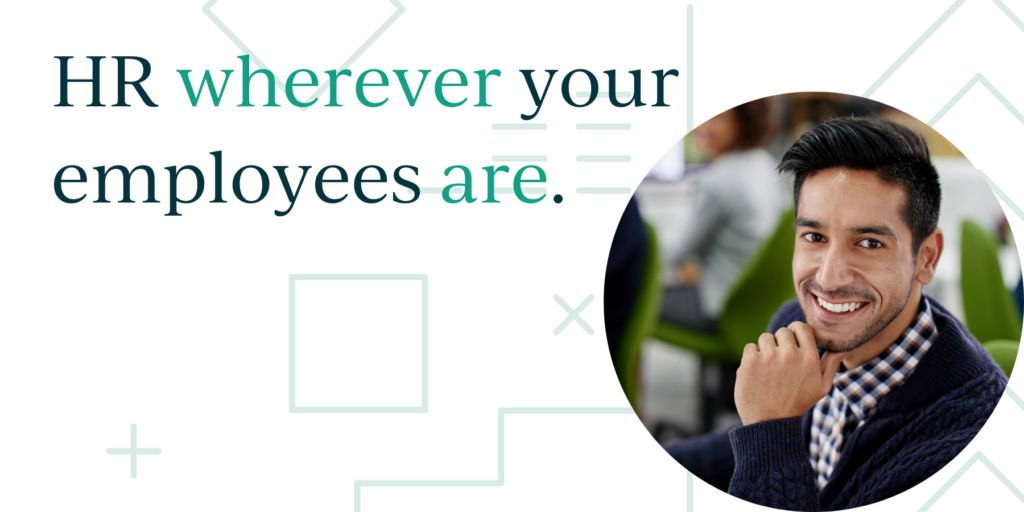 Are you a large or growing business? Take advantage of all of the benefits of our HCM platform today!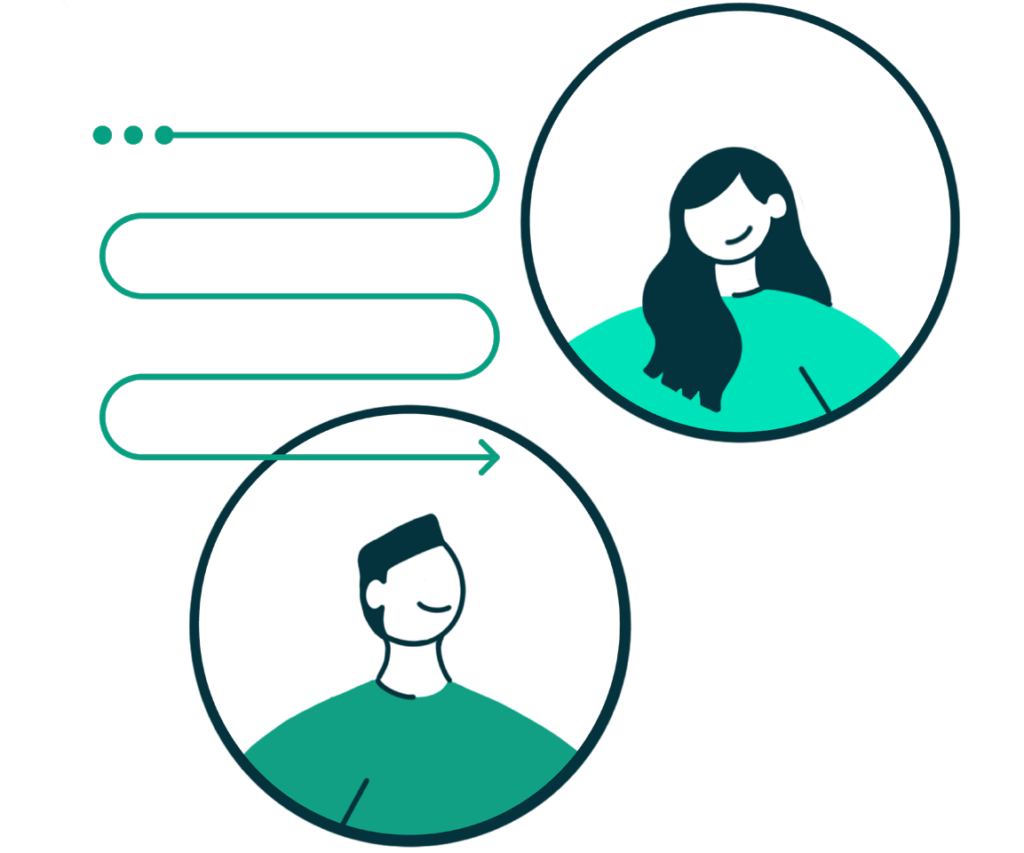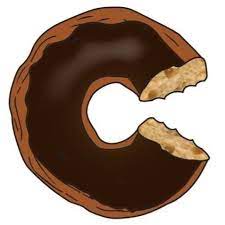 We began with Paper Trails at the beginning of 2020 and have never once regretted the decision. Jeff, Chris, and Teresa have all made the process amazingly seamless which has let us focus on so many other important things to continue to grow our business. Paper Trails has saved me countless hours and headaches over the last 2 years. Congdon's Doughnuts is better equipped for future growth thanks to Paper Trails.
Jillian Shomphe, Congdon's Doughnuts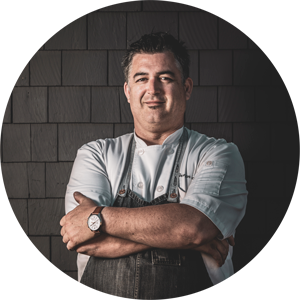 The tools that Paper Trails provides to me and my employees improve our HR processes and keeps my team engaged in providing world-class service to our guests.
German Lucarelli, The Lost Fire
Customized payroll management from local experts who understand Maine business.
Expert and integrated payroll to improve the employee life-cycle.
Reduce administrative burden, improve financial health, and boost employee satisfaction with an accessible and adaptable expense process.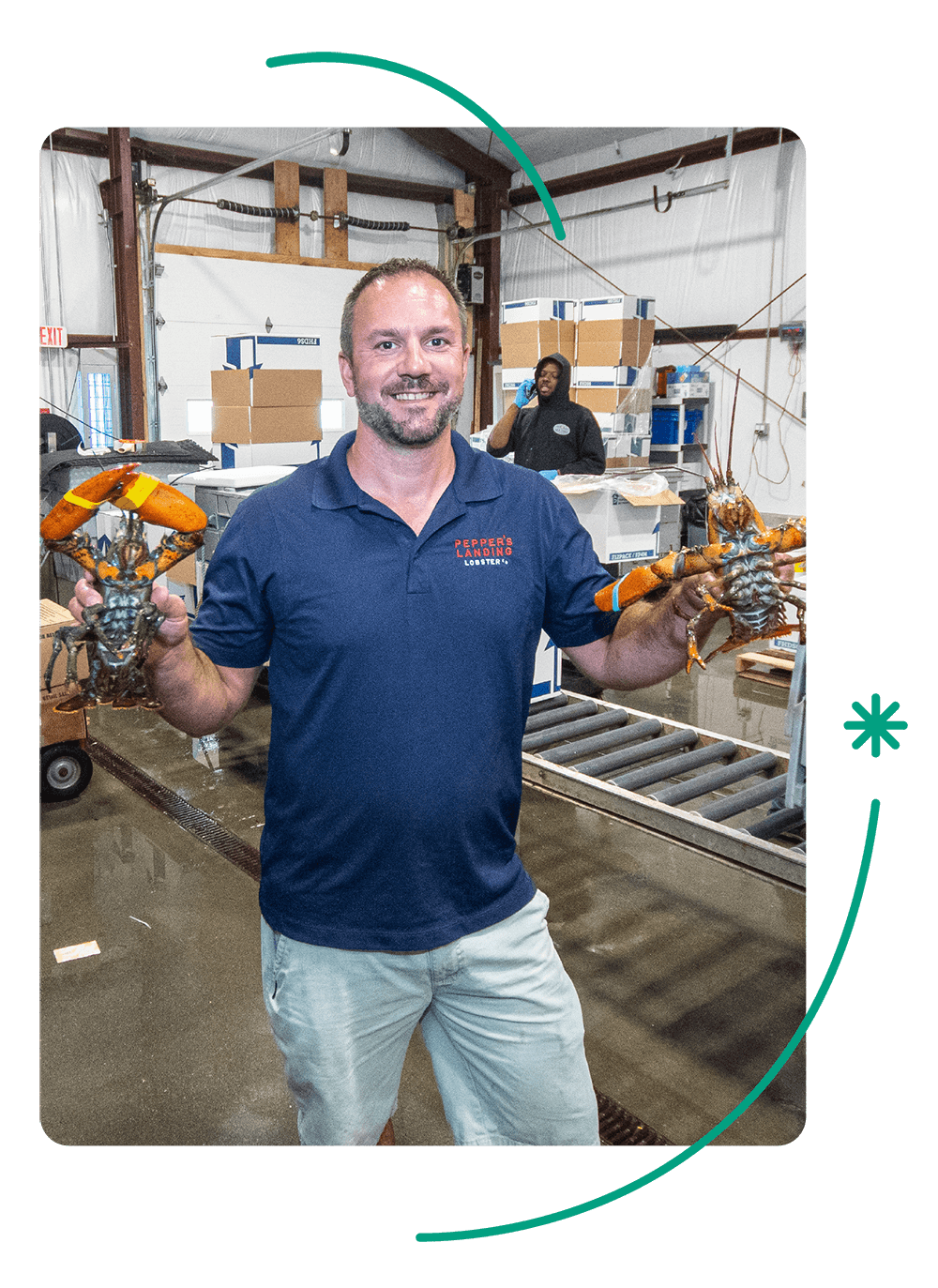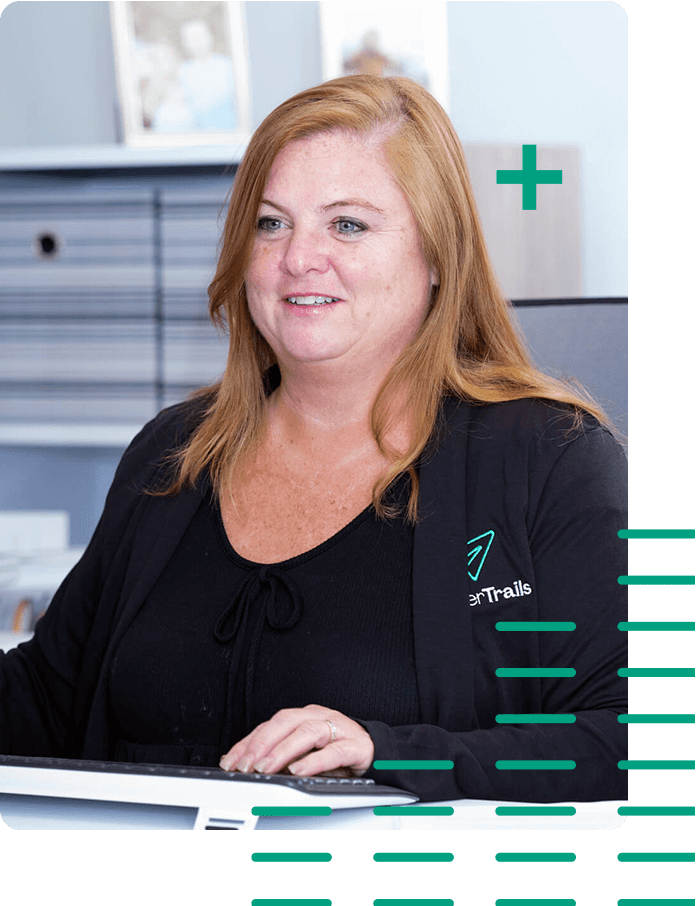 Human Resources
Solutions
Straightforward, accessible HR support for businesses like yours.
Online open enrollment and benefits tracking integrated with payroll and your benefits providers.
License and certificate tracking, performance reviews, and a comprehensive HR answer center.