Master your business' benefits
Employee benefits, online open enrollment and administration with insurance carrier integration.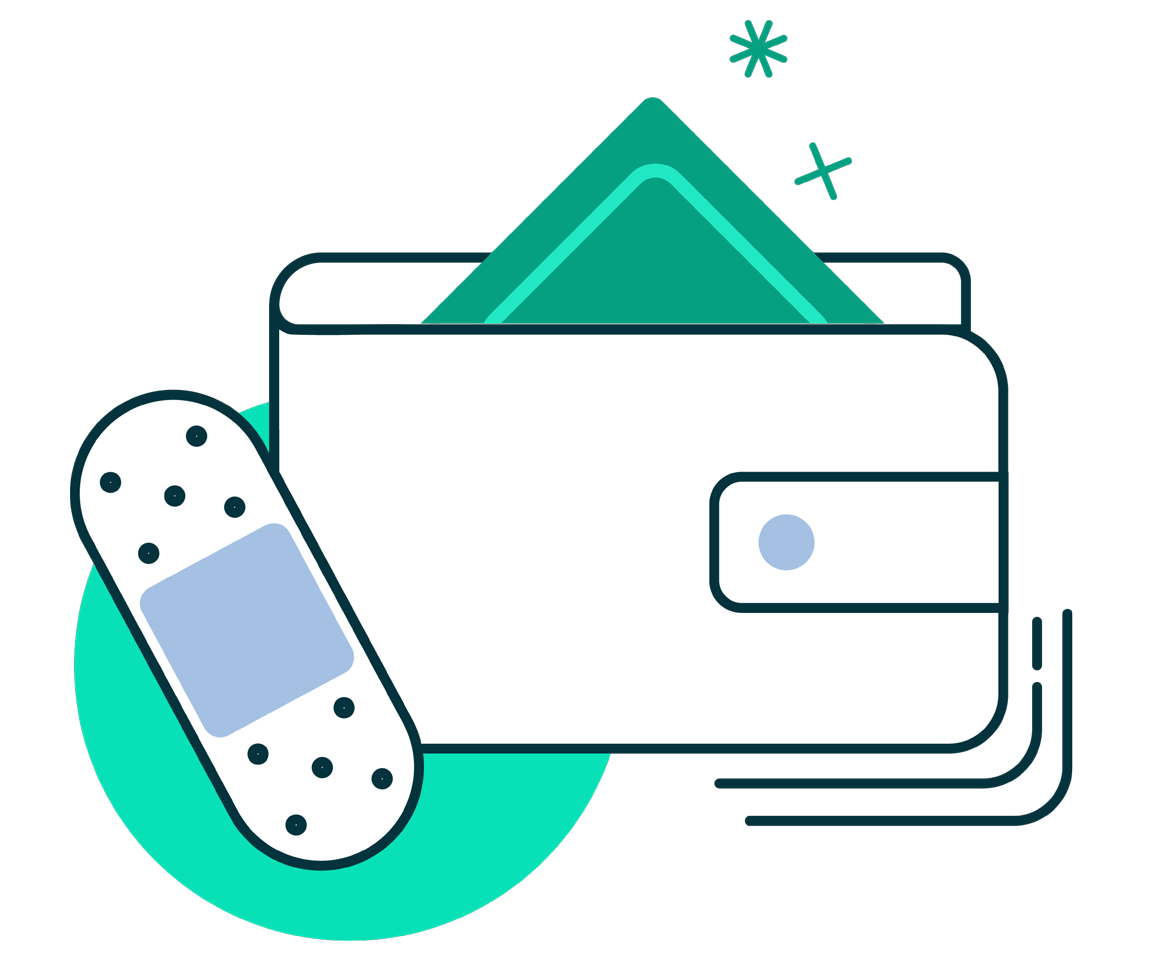 Simple and secure benefit management and tracking
Benefit administration and enrollment can be a sore spot for HR and benefit managers. The monotony of filling out and managing election forms and manual data entry leads to a lot of wasted time and energy.

But with our platform, managing and enrolling in benefits has never been easier. The robust human capital management system allows you to set up all benefit plans at once, driving enrollments and deductions throughout the system. This allows your employees and managers to focus on strategic and revenue generating tasks, ultimately leading to growth for your business.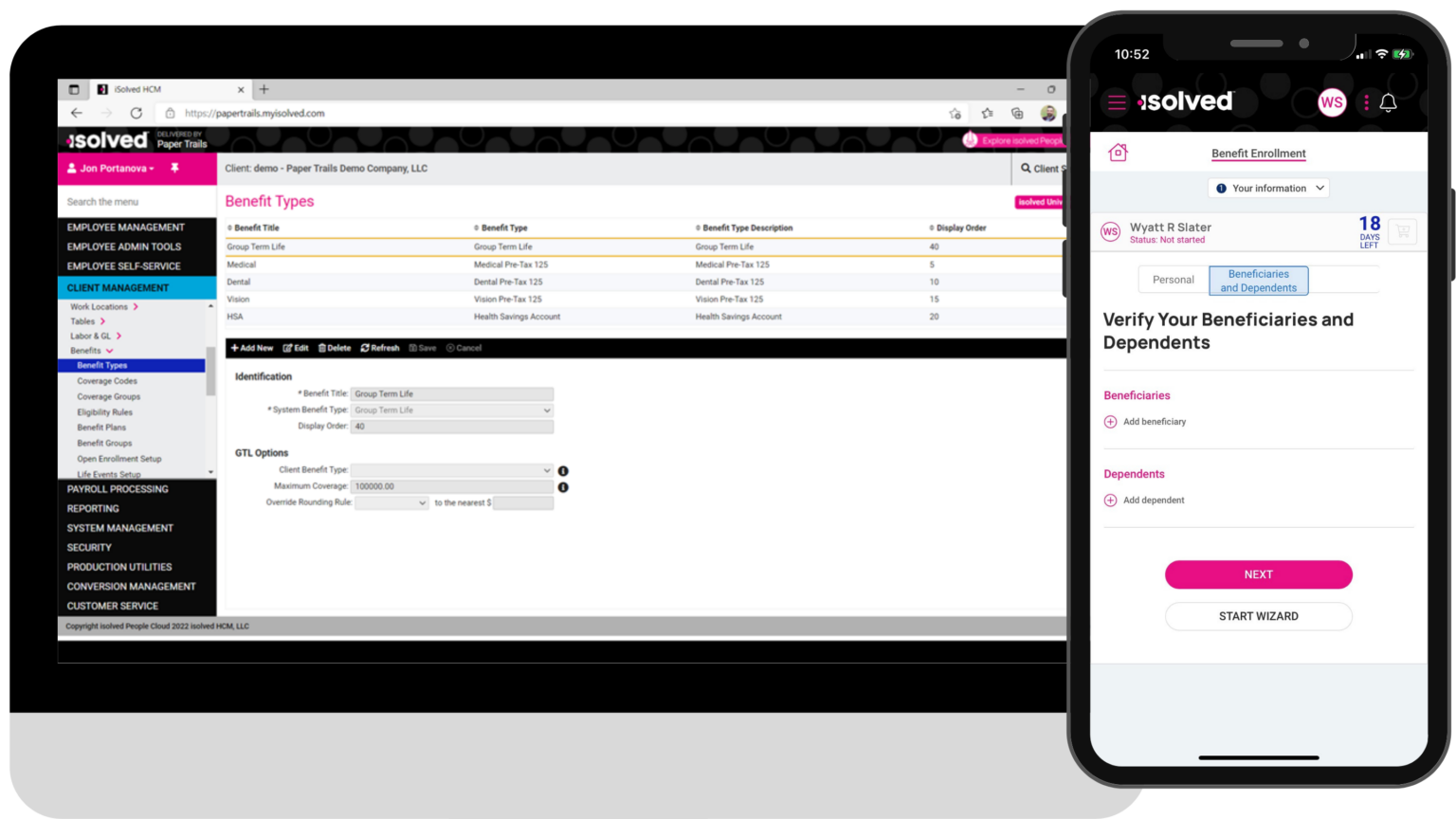 Customized benefits build-out within the system
From health & dental insurance to retirement and life insurance, all of your benefits plans can be built with costs, eligibility, and benefits right into the system.
Straightforward employee eligibility
Your employees can see what benefits they are eligible for, making their decisions simple. Eligibility can be based on role, department, age and more which will determine which plans employees are eligible for.
User-friendly, online open enrollment
Employees can access available benefits and fill out applications for benefits enrollment all online on their mobile device.
Customized reporting or direct integration with your benefits carrier
Once approved, benefits enrollments can be compiled in a customized report or sent to your benefits carrier via a direct carrier feed for administrative ease.
Seamless integration with payroll
Payroll deductions are automatically updated for employees when open enrollment is complete.
Affordable Care Act tracking & reporting
Complete compliance tracking for your ACA eligibility, tracking and year-end reporting.
Retirement contribution transmission and reporting
Through integrations with select retirement carriers, Paper Trails will electronically transmit your employee and employer retirement contributions. Customized reporting for year-end census and audits is included.
Integrate your benefits now!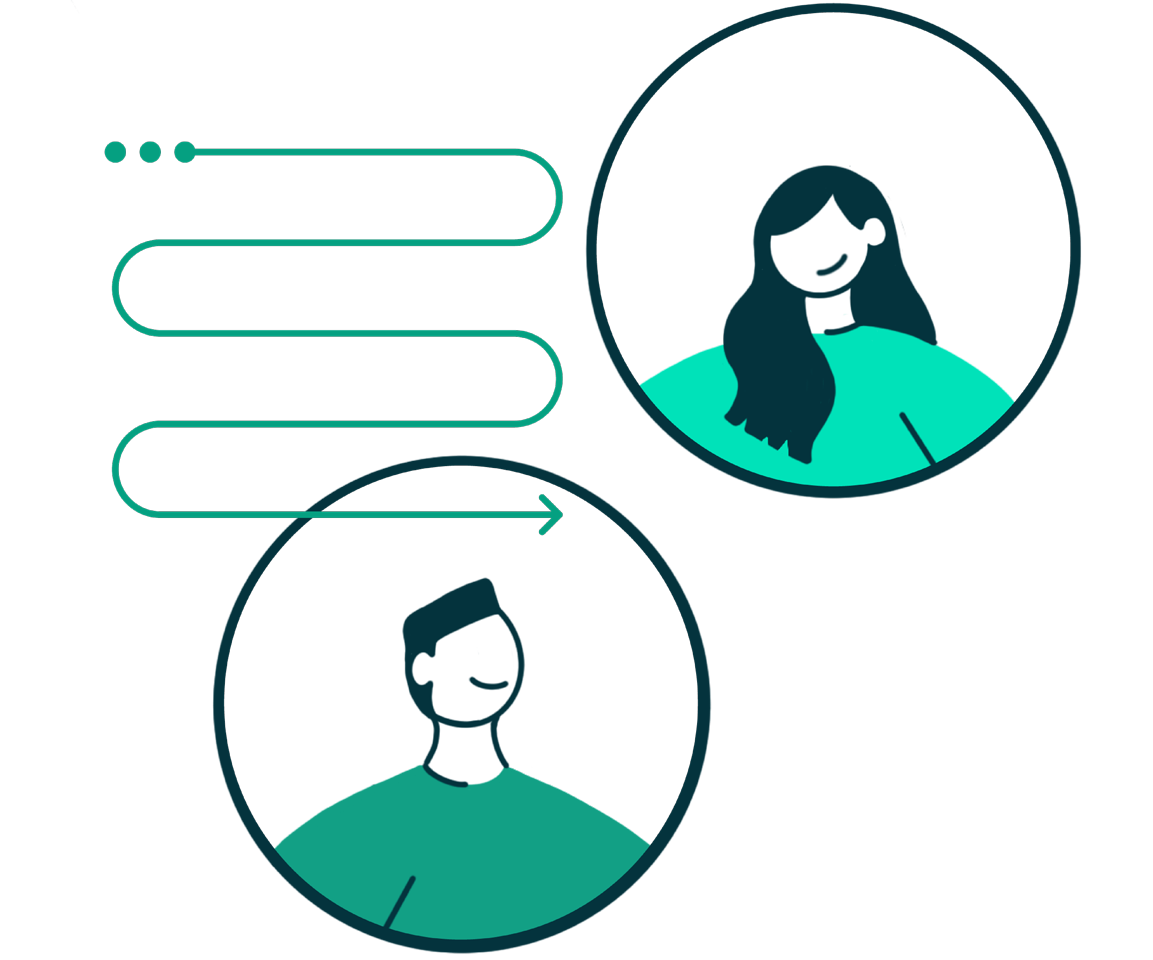 Access one or as many Paper Trails services as you like
Real businesses. Real solutions.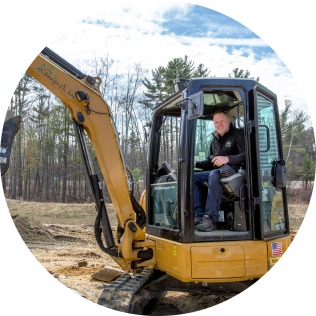 The team at Paper Trails keeps my employee experience in line so I can focus on what we do best, digging holes and mowing lawns.
Brian Cloutier, Greenscapes of Maine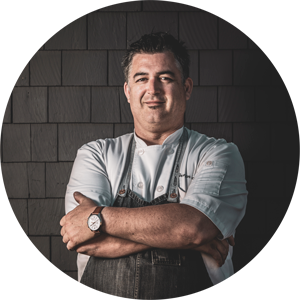 The tools that Paper Trails provides to me and my employees improve our HR processes and keeps my team engaged in providing world-class service to our guests.
German Lucarelli, The Lost Fire
Customized payroll management from local experts who understand Maine business.
Expert and integrated payroll to improve the employee life-cycle.
Reduce administrative burden, improve financial health, and boost employee satisfaction with an accessible and adaptable expense process.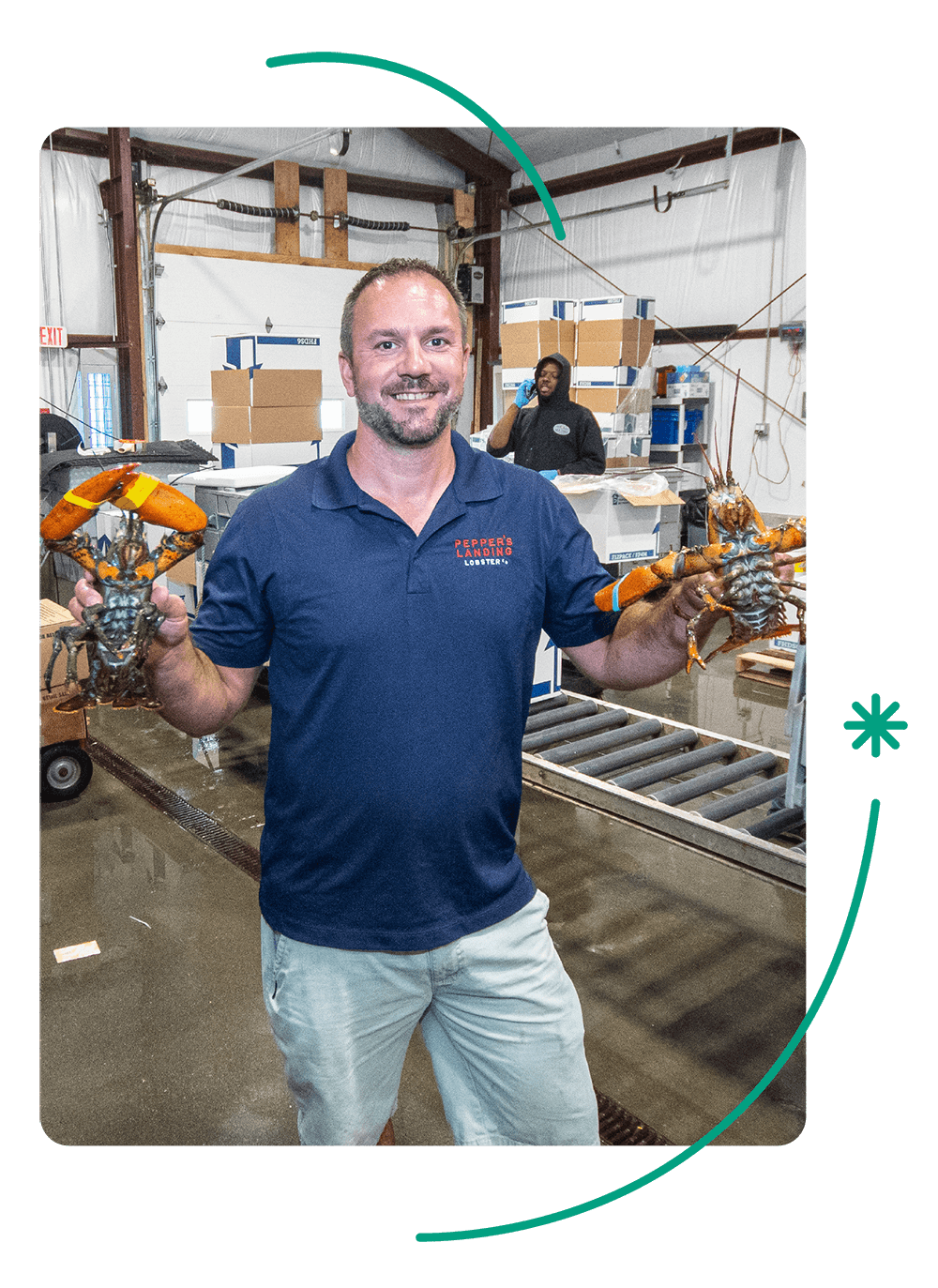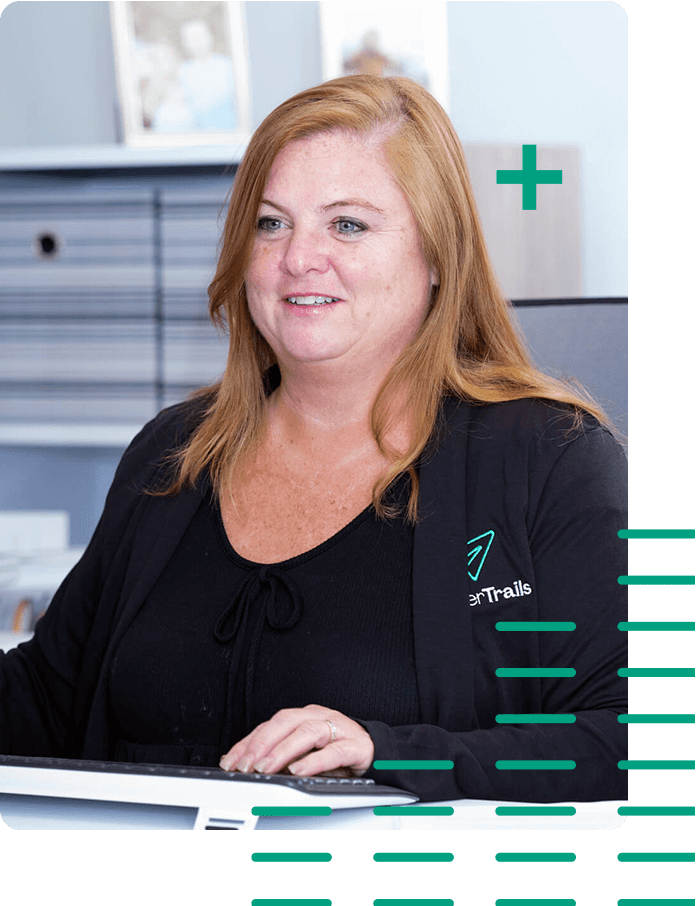 Human Resources
Solutions
Straightforward, accessible HR support for businesses like yours.
Online open enrollment and benefits tracking integrated with payroll and your benefits providers.
License and certificate tracking, performance reviews, and a comprehensive HR answer center.
You handle the work. We'll handle the paperwork.
We'll stay in the weeds to manage your payroll, Human Resources, and compliance needs.