What is self-service management?
Self-service, through
myhrstuff.com
, gives employees the ability to manage all aspects of their payroll account. Employees can update their personal information, change direct deposit accounts, view and print paystubs and W2s, clock in and out (if applicable), and submit expense reimbursements (if applicable).
Who has access to self-service?
All clients of Paper Trails have access to self-service management. Each team member of the business can login to self-service and use the tools that are available.
How do you login to use self-service?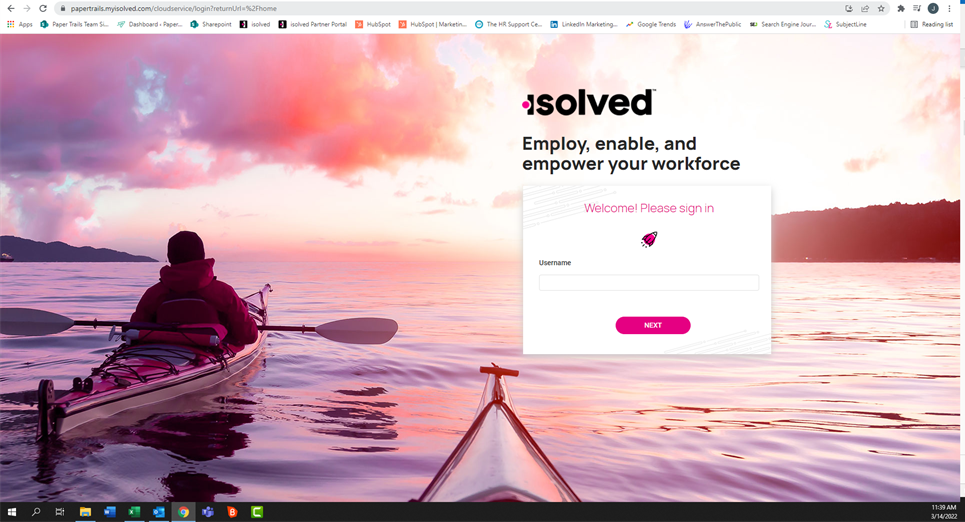 Use your login credentials here. You username is always your email address.
What if it is my first time using self-service?
If it is your first time using this system, you can follow the steps below or download the instructions here to set up your account.
When your employer adds you to the system, you will receive an activation email from papertrails@myisolved.com. This activation link is only good for 72 hours, so don't wait to activate your account.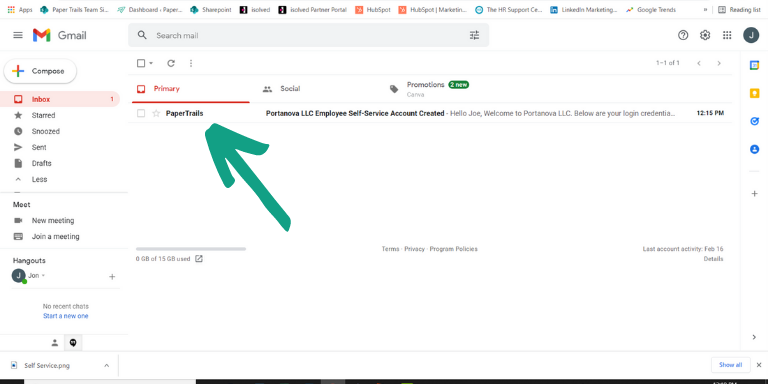 Click the authentication link in the email.
The authorization code you'll need is the last 4 digits of your social security number.
Create a secure password (put it somewhere safe).
Accept the terms of use, and you're in! The main screen of self-service should look like the images below.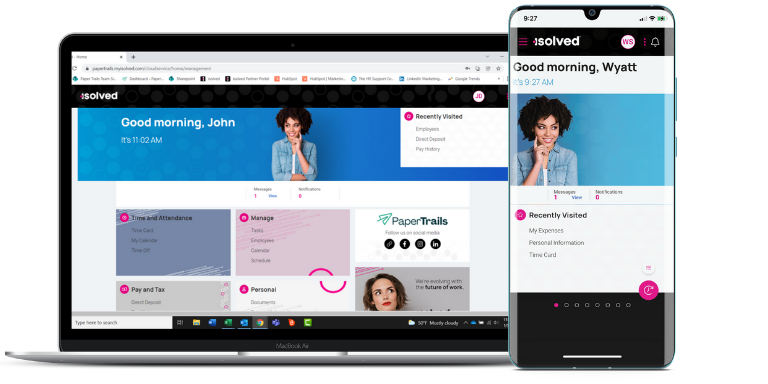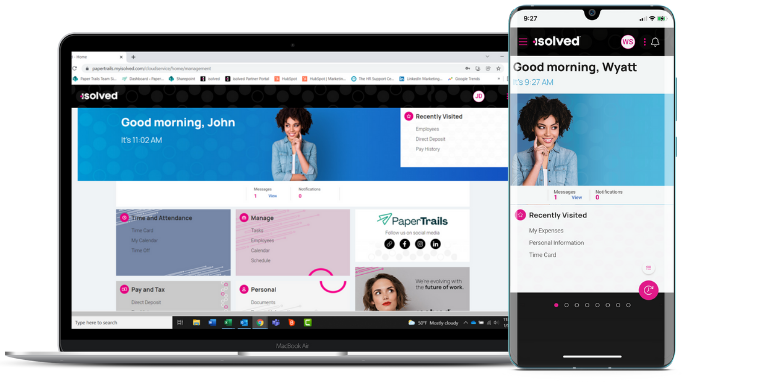 If you did not activate your self-service account within 72 hours of receiving the activation email, please contact your employer to have the activation link re-sent to you.
How do I resend the activation link to my employees who have never logged in?
As an admin in the isolved system, you can resend the activation link to your employees so they are able to sign up for self-service.
First, log in to your account. Then, choose Employee Admin Tools > Employee Administration > Self-Service Management.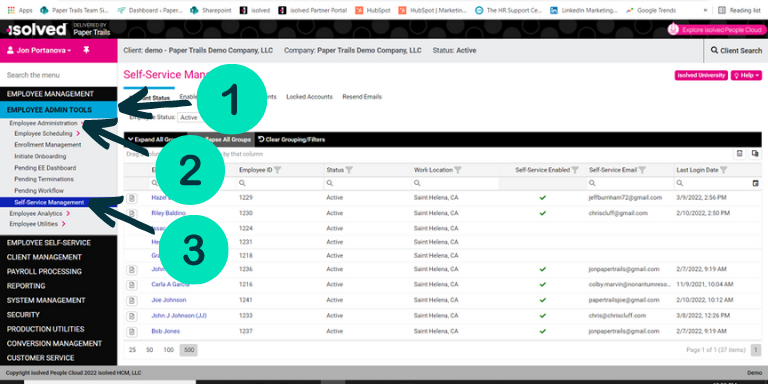 Next, select the Resend Emails tab. Then filter by the date the original email was sent. Finally, check off which employees you would like to resend the authentication link to and hit the process button.
Self-service resend link steps
You can also check out the below video for additional steps on how to manage this process.
How do I reset my password?
Neither Paper Trails nor your employer can reset your password; you must use the Forgot Password utility in iSolved.
Be sure you're at the correct login page.
Enter your Username (this is your email address) and click Continue.
Click "Forgot Password?" below the login boxes.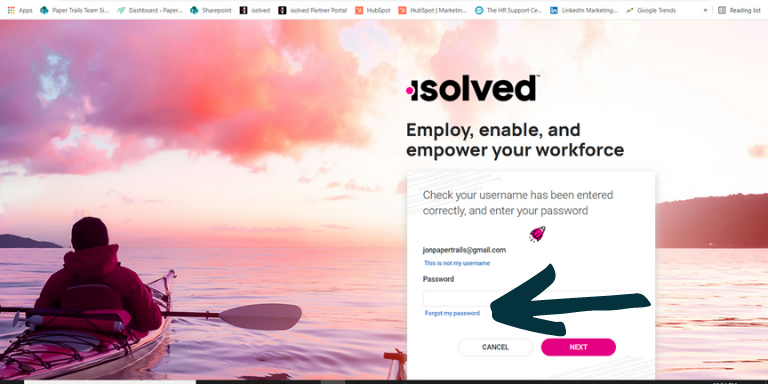 4. Follow the wizard to reset your password.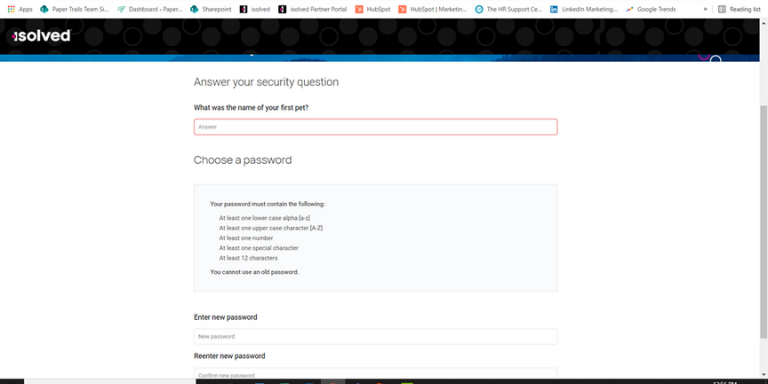 Watch the below video for more password reset help!
Add self-service to your mobile device for easy use!
You can add the self-service home screen right to your mobile device for use just like an app! Step-by-step video instructions are below!
What can I do once I am in self-service?
There are a number of things you have access to in self service!
You can view your time card, time off, and calendar under the Time and Attendance Menu.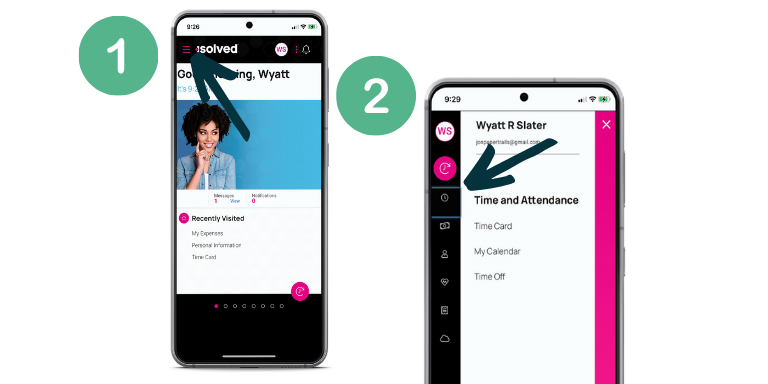 You can clock in and out by selecting the pink clock icon! *isolved Time must be enabled*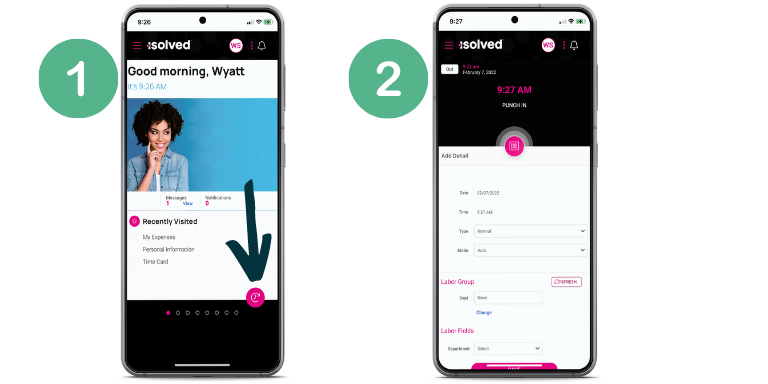 View and print paystubs and W2s under the Pay and Tax Menu.
Update direct deposit information.
Submit expense reimbursements under the Expense Menu! *isolved Expense Management must be enabled*
Upload a picture of the receipt and fill in the necessary details about the expense.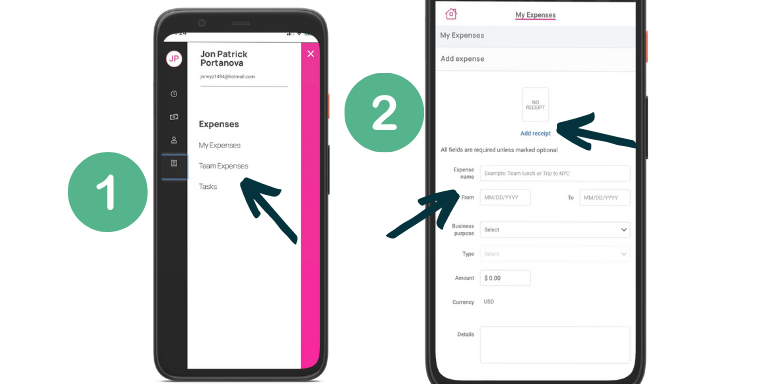 Update your tax withholdings!
Update your tax wittholdings
Can't find what you're looking for? Contact our local team.
We'll stay in the weeds to manage your payroll, Human Resources, and compliance needs.